MĀ Wellness

Yoga Teacher Training Programs
Downtown Victoria Yoga Studio & Wellness Clinic
Yoga Teacher Training Victoria BC
The MĀ Wellness and Yoga 200 hour yoga teacher training program in Victoria BC is an intensive journey into the heart of yoga practice. We provide an educational experience where students can fully immerse themselves into a yogic lifestyle.
This Yoga Alliance-certified course is designed to create a foundation for a personal ritual that honours the space where each student arrives. Participants are provided with daily meditation assignments as well as audio/video tools to support the creation of a daily ritual, outside of class time.
Everyone is worth being seen exactly as they are. Our approach is not to "fix" anyone, but rather allow each person to find authentic living in their own way. For this reason, we believe the most important thing that is brought to each training is the individual. There is no interest in molding students into an idea of a yoga teacher. Rather, we are invested in seeing how the practices land in each unique body and how that translates into teaching.
The MĀ Wellness and Yoga 200-hour yoga teacher training program is a perfect introduction into ALL facets of yoga. Our goal within this education is to provide the student with a strong commitment to their own daily practice and a respectful relationship with the world of yoga. Our main focus in training is to provide a strong foundation in practical anatomy and physiology, yoga history, yoga philosophy (raja yoga and introductory tantra), meditation techniques, pranayama techniques, Vinyasa yoga asana, sound healing (gongs, crystal bowls, mantra), introduction to Ayurveda, trans inclusivity, decolonization of yoga, and trauma-informed teaching.
The world of yoga has many fascinating areas that can leave the practitioner awestruck at the idea of creation, personal dharma (purpose), and innate potential. The 500-hour certification program is perfect for students that already have a 200-hour foundation and are looking to develop in their own way. This program has two different pathways. Our Modular Program and our 4-week Intensive.
What Our Students Have To Say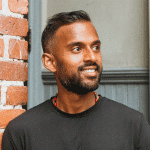 MA is the best yoga studio I've ever been to. They honour the tradition from which yoga comes from, which, unfortunately, is quite are these days. I say this as a Hindu Indian who feels their culture is grossly appropriated. Má offer an array of classes that meet the needs of anyone from beginners to the most experienced. The space itself is beautiful and facilitates a powerful, healing experience I was fortunate enough to receive a scholarship for South Asians to take their teacher training, and it was a profound experience. I both learned a lot and grew. Victoria is unbelievably lucky to have this studio. It does a tremendous amount for his city, in providing a space for people to heal and recover from the trials of daily life.
Personally I've studied yoga in multiple locations in Canada as well as India and l can promise you that this is more than your average 200 hour Yoga Teacher Training. New teachers learn more than just physical asana, they create relationships each other, with mantra, sound and various lineages of teachings. The instructors are skilled and dedicated to a genuine sharing of yogic philosophy. If you want more than a cookie cutter experience of yoga in the west, I'd suggest you check out this course and similar offerings.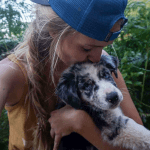 I took the 200 hr teacher training with Katyanna this winter and it was the greatest experience I could've asked fox l went into the training unsure in life and looking for some guidance and knowledge about yoga and the yogic lifestyle. I can honestly say I came out of this a different person, it was a truely enlightening experience. Katyanna is an amazing teacher and person. She is understanding and patient but will also push you past your barriers and show you the better person you can be. This training will change you for the better, I would recommend it to anyone and everyone, even to those who have no interest in teaching or know nothing about yoga. Thank you Katyanna for a truely inspiring experience. I look forward to learning and teaching with you in the future.
Amazing yoga teacher training program. I did the 200 hour program there in the spring of 2015 and it was one of the best experiences of my life. Fantastic, knowledgable teachers, great inclusive community, and a range of experiences in yoga, this program helped me come into who l am as a person.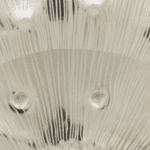 When I think about the teachers who have made a solid impact on my life, they are the ones who made my favourite characters from the greatest movie come to life. They are the ones who spark a light in my own creative self, and leave me hungry for more education. This is EXACTLY what I experienced. I went into this yoga teacher training not knowing a single person and I left with knowledge, passionate friends, and great memories that I will carry with me for a lifetime. The intensive course can be demanding both physically and mentally but the adventure through all of the philosophy, sound work, mythology, Ayurveda, anatomy, meditation, and practice of yoga is worth every dime. Katyanna and her team are incredibly knowledgable and truly amazing at what they do so I highly recommend this teacher training for any person looking to further their yoga journey. I left this training feeling confident and full of education. I'm so excited to go back one day and learn more! Summer 2019
Yoga Teacher Training Scholarship
MĀ Wellness and Yoga is actively engaging in the conversations around inclusivity within the field of yoga. We have allotted two spaces per training for our 200-hour program and intensive 500-hour program, and one space per 500-hour module for a 50% reduction in cost.
If you are South Asian, a member of the BIPOC community, or trans, you are eligible for a scholarship.