MĀ Wellness

Crystal Singing Bowls
Downtown Victoria Yoga Studio & Wellness Clinic
Alchemy Crystal Singing Bowls Victoria BC MA Wellnes and Yoga
Welcome to MA Wellness and Yoga – Your Source for Premium Singing Bowls
At MĀ Wellness and Yoga, we are proud to be a trusted distributor of the finest Crystal Tones singing bowls. Our collection of Alchemy Crystal Singing Bowls is perfect for those looking to enhance their meditation practices, sound baths, and overall well-being.
The Power of Pure Quartz Crystal
Our Alchemy Crystal Singing Bowls are made with the purest quartz crystal, boasting an impressive 99.99% purity level. This high-quality crystal is sourced from the renowned mines in North Carolina, where the quality of quartz crystal is unsurpassed. The stable crystalline matrix structure within each bowl resonates with your body, creating an unmatched vibrational experience.
Experience the Magic of Alchemy Crystal Singing Bowls
The unique properties of these singing bowls make them powerful tools for meditation, energy work, and healing. The crystal's natural vibrations can help you attune to higher frequencies, promoting relaxation and personal transformation. Our Alchemy Crystal Singing Bowls are truly like no other singing bowls in the world.
Transform Your Practice and Sound Baths with MĀ Wellness and Yoga
Elevate your practice and create a truly magical atmosphere with our Alchemy Crystal Singing Bowls. Whether you're a seasoned practitioner or new to the world of sound healing, these incredible bowls will change the way you experience meditation and sound baths. Visit MĀ Wellness and Yoga in Victoria, BC, to explore our selection and find the perfect singing bowl for you.
Curated Alchemy Singing Bowl Sets
*10% discount on sale of full sets of three bowls.
In some cases, individual bowl sales may be possible. Please contact us to inquire.
Practitioner Crystal Alchemy Bowls
Single Crystal Alchemy Bowls
Book A Private Singing Bowl Consultation
You can book with us for a private restorative sound concert to play the bowls and see if one resonates.
*Price per consultation is $75 and will be taken off the price of your bowl if you purchase.
email: info@mawellnessandyoga.ca to book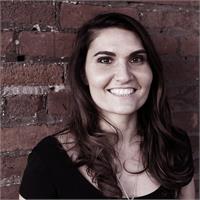 Unleash the Power of Premium
Crystal Singing Bowls
Welcome to the world of premium crystal singing bowls, where exceptional quality meets the ultimate sound healing experience. Our carefully curated collection offers a range of stunning and powerful bowls, designed to elevate your meditation and wellness journey. Explore our selection today and discover the benefits of incorporating these exquisite instruments into your daily practice.
Experience the Exceptional Quality of Our Crystal Singing Bowls
At MĀ Wellness and Yoga, we pride ourselves on offering only the finest crystal singing bowls, crafted from superior materials and infused with healing intentions. Each bowl is hand-selected for its unique tonal properties, ensuring a truly transformative experience for both beginners and seasoned practitioners alike.
How Our Premium Crystal Singing Bowls Enhance Your Meditation Practice
The enchanting sounds of our premium crystal singing bowls help to:
Calm the mind: The soothing tones promote a sense of peace and relaxation, allowing you to effortlessly slip into a meditative state.
Balance energy centers: The vibrations produced by the bowls resonate with your body's energy centers, or chakras, promoting balance and harmony.
Relieve stress and anxiety: The therapeutic sounds can lower stress levels and promote a sense of well-being.
Boost mental clarity and focus: The clarity of the sounds produced by our crystal bowls aids in maintaining a clear and focused mind.
Selecting the Perfect Crystal Singing Bowl for Your Needs
Choosing the right crystal singing bowl can be an intimate and personal process. Our experts at MA Wellness and Yoga are here to guide you through the selection process, taking into consideration your preferences, intentions, and experience level. We offer a wide range of sizes, materials, and tones to ensure you find the perfect match for your unique journey.
How to Play Your Crystal Tones Singing Bowl Effectively
To fully experience the transformative power of our crystal singing bowls, it is essential to learn proper playing techniques. We provide step-by-step instructions, video tutorials, and expert advice to help you master the art of playing your crystal singing bowl. With consistent practice, you will soon be able to effortlessly harness the healing potential of these exquisite instruments.
Care and Maintenance for Your Crystal Singing Bowl Investment
Your premium crystal singing bowl is a valuable investment in your well-being, and proper care is essential for maintaining its beauty and functionality. We offer comprehensive care guides and recommendations to ensure your bowl remains in optimal condition. From cleaning techniques to safe storage options, we've got you covered.
Discover the power of sound healing with our exceptional collection of premium crystal singing bowls. Begin your journey to inner peace and wellness by exploring our offerings today.