MĀ Wellness

Acupuncture
Downtown Victoria Yoga Studio & Wellness Clinic
Welcome to MA Wellness and Yoga, your haven for holistic healing and acupuncture in the heart of Victoria, BC. If you're seeking natural and effective solutions to enhance your well-being, our experienced acupuncture practitioners are here to guide you on your journey to optimal health. With a focus on personalized care and a deep understanding of the body's energy systems, we invite you to explore the benefits of acupuncture at our Victoria-based clinic.
Experience Holistic Healing with Acupuncture in Victoria, BC
Acupuncture uses a traditional method of moving the energy within the body to create an internal sense of harmony and well being. This method has been perfected within China and has heavily influenced many other systems of medicine throughout the ages. Through the use of inserting acupuncture needles, moxibustion, gua sha massage, and cupping therapy, excesses and deficiencies within our systems are addressed, pulling on our bodies ability to heal itself and sustain life.
Book an Acupuncture Treatment
Our Approach:
At MA Wellness and Yoga, we believe in the power of holistic healing. Our licensed acupuncturists combine ancient wisdom with modern techniques to create a unique and tailored experience for each individual. Acupuncture is based on the principle of restoring the body's balance by stimulating specific points along energy pathways, known as meridians. By promoting the flow of Qi (life force energy), acupuncture addresses a wide range of physical, emotional, and mental imbalances.
Why Choose Acupuncture:
Natural Healing: Acupuncture is a drug-free and non-invasive therapy that encourages the body's innate ability to heal itself. Whether you're dealing with pain, stress, insomnia, or other health concerns, acupuncture offers a gentle and effective approach.
Personalized Care: Our practitioners take the time to understand your unique health history, concerns, and goals. This personalized approach ensures that each acupuncture session is tailored to your specific needs, promoting optimal results.
Comprehensive Benefits: Acupuncture is known to provide relief for a myriad of conditions, including but not limited to pain management, anxiety, fertility support, digestive issues, and migraines. By addressing the root causes of these issues, acupuncture offers lasting and holistic healing.
Our Expert Practitioners: MA Wellness and Yoga boasts a team of highly skilled and certified acupuncturists who are dedicated to helping you achieve your wellness goals. With years of experience, our practitioners blend traditional acupuncture techniques with a deep understanding of modern health science, ensuring that you receive the highest standard of care.
Visit Our Victoria Clinic: Experience the serene and welcoming environment of our Victoria-based clinic. Nestled above Dragon Alley in Chinatown Victoria,  our clinic provides a peaceful oasis where you can embark on your healing journey. Our inviting space and expert practitioners create the perfect setting for relaxation, rejuvenation, and transformation. Ready to experience the benefits of acupuncture in Victoria, BC? Take the first step towards holistic healing by booking an appointment at MA Wellness and Yoga. Let our skilled acupuncturists guide you on the path to wellness and balance. Discover the profound impact of acupuncture on your overall well-being. Through personalized care, ancient wisdom, and modern expertise, we are committed to helping you achieve optimal health naturally. Take the leap towards holistic healing and book your acupuncture session today.
Other Traditional Chinese Medicine Treatments
Victoria BC
Chinese Cupping therapy is an ancient form of deep-tissue massage using suction to treat pain and inflammation and assist with blood flow, relaxation, and well-being.
This specialized treatment is used in traditional East Asian medicine to treat muscle pain and tension and to improve blood circulation.
Used to prevent diseases and maintain good health. These treatments help strengthen the organs and immune system warming the meridians of the body and expelling cold.
Choose from one of our single treatment options below. If this is your first time at our clinic, please select the initial consultation when booking your appointment.
Acupuncture Initial Consultation
$130
Acupuncture 60 minutes
$100
Acupuncture with herbal medicine
$100
*Herbs sold separately
Book an Acupuncture Treatment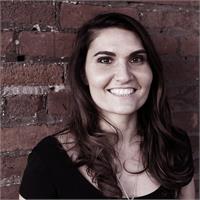 KATYANNA RYAN (SHE/HER)
Katyanna studied acupuncture and herbal medicine at Pacific Rim College, earning her diploma in 2017. The lens of Taoism has changed the way she looks at the world and she finds it fascinating to see disharmony displayed in such a dynamic map.
Show More
She is passionate about working with musculoskeletal injuries as well as sleep issues, stress, and digestive issues.
She uses her 15-year career in movement practices as a way of connecting deeper in understanding the root of disharmony through remapping how we move.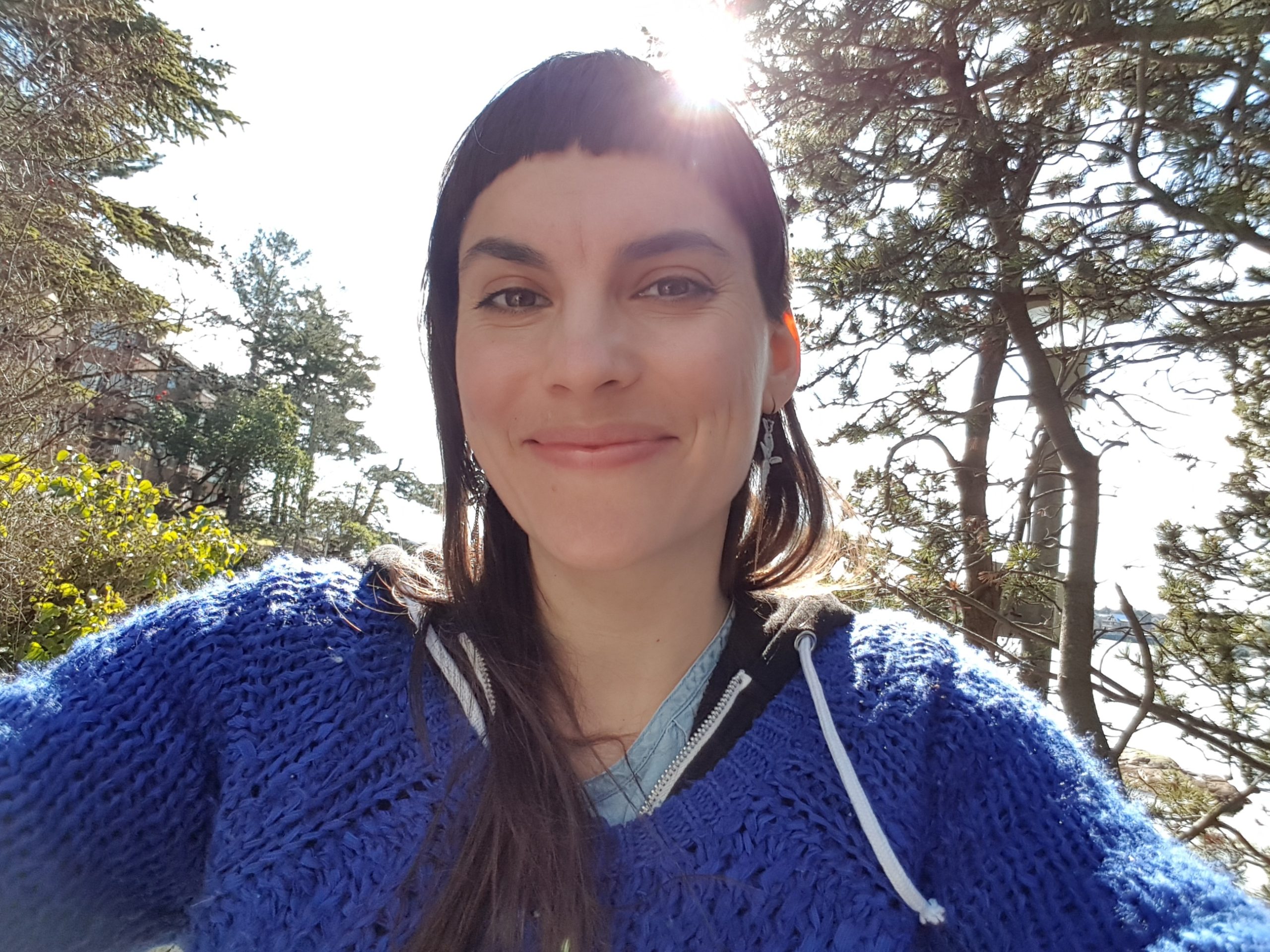 JENICA GEISLER, R.Ac (SHE/HER)
Jenica (she/her) completed her diploma in Doctorate studies of Traditional Chinese Medicine at the Kootenay Columbia College of Integrative Health Sciences in 2012. She began practicing as a Community Acupuncturist shortly after, which inspired her to use her skillset for positive social and cultural change.
Show More
Currently, Jenica holds a private practice in Victoria on the lands of the Unceeded Coast Salish Territory as well as in Quw'utsun, the Cowichan Valley, on the lands of the Hul'q'umi'num Coast Salish Peoples.
In addition to her private practice, Jenica works as a clinical assistant for Alaine Duncan's Tao of Trauma virtual year-long certification program, which integrates theoretical and clinical concepts from Western Neuroscience with the Five Elements of Chinese Medicine in support of treating trauma survivors.
In her practice, Jenica advocates for our innate individual and collective capacity for healing and she views her role as a facilitator to support the healing of her patients. She values that each patient is an expert of their own experience, body, and needs and she strives to compassionately hold a non-judgemental space and work together with her patients to heal.
To find out more, please visit: https://www.passagewellness.com/about-jenica
MARIKO IBARAKI, R.Ac (SHE/HER)
Mariko first approached Chinese Medicine with a passion for learning and a deep curiosity of energetics. Since then, she has been intrigued, moved and shaped by the profound wisdom of Eastern philosophy and is continually fascinated by its application to human physiology.
Show More
She enjoys finding connections within clients' stories which can help them create more ease in their lives.
Mariko earned a diploma of Acupuncture in 2015 and has been practicing as an Acupuncturist since 2016. During her practice, she furthered her studies to earn a Doctor of Chinese Medicine diploma in 2018 and is now registered as a Traditional Chinese Medicine Practitioner.
Frequently Asked Questions
How does Acupuncture Work?
Acupuncture, originating in China over 2,500 years ago, is a therapeutic practice designed to maintain health and harmony within the body. In Victoria, our acupuncture clinic continues this lineage, fusing ancient wisdom with contemporary understanding to address a variety of health concerns.
Understanding Qi and Meridians: The Foundation of Acupuncture Victoria
Picture your body as a network of rivers, all interconnected and working in unison. These rivers, or meridians as they are known in acupuncture, are pathways carrying 'qi', the life force vital to overall health. Our Acupuncture Victoria specialists view these meridians as integral to sustaining and distributing life energy throughout the body.
When illness, discomfort or pain arises, it often indicates that the flow of 'qi' has been disrupted. Blocked, deficient, or excessive 'qi' in the meridians can lead to physical symptoms such as pain, fatigue, or imbalance. Much like a river can overflow or dry up, affecting the surrounding ecosystem, these imbalances can affect the overall harmony of the body.
The Role of Acupuncture in Restoring Balance
Acupuncture Victoria steps in at this juncture, with the use of small, precise needles to restore balance to your 'qi'. The strategic placement of these needles helps stimulate, regulate, and redistribute 'qi' throughout the meridians. Think of it as positioning signposts within your body, guiding your 'qi' back onto its optimal path.
Our understanding of acupuncture is further supported by modern research. Recent studies suggest that the insertion of acupuncture needles activates various bodily communication systems, stimulating nerves, muscles, connective tissue, and the immune system. At our Acupuncture Victoria clinic, we apply this intricate knowledge to restore your wellbeing.
What kind of Conditions Does Acupuncture Treat?
Many people seek acupuncture for pain relief, but it can be used to treat so many other conditions. Acupuncture really shines in treating reproductive issues, migraines, insomnia, musculoskeletal conditions, as well as anxiety and depression.
This medicine seeks to harmonize the deeper currents in our body that help to sustain us. Acupuncture can be used to rebalance a range of conditions.
How many treatments will I need?
It is important to talk to your practitioner about your treatment plan. More acute phases of illness and discomfort may clear very quickly in only a few treatments. Some longer standing disharmonies may require more aggressive treatment such as 1-2 times aweek for a period of time before the qi can move freely. Each condition is unique, and the longer a patient has had a condition, the longer the treatment plan.
The insertion of needles in the body can seem like a strange way of seeking health at first glance , but acupuncture can be a deeply relaxing experience that causes very little discomfort, if any. If it is your first time, your acupuncturists can be really sensitive about choosing points that have less sensation and easing you into the process. Our patients look forward to their visits and the amazing results they see through treatment.
Are there any side effects?
The most common side effect of acupuncture is bruising. In fact, some treatments like fire cupping create bruising in order to mount an immune response to a certain stagnant area of your body. The bruising will normally subside in 3-5 days.
Some points may release a small amount of blood and be a bit sore the next day. Many forms of orthopaedic needling done for musculoskeletal pain, can make your muscles feel quite sore the next day. This is all part of the healing process.
What should I do after treatment?
After receiving acupuncture, make sure to drink plenty of water. This will facilitate the movement of qi in the body and create a more lubricated pathway. Try to take it easy so you can allow the energy in your body to settle and flow with the energetic tune up you received. Your practitioner will give you guidelines that are unique to you after you finish so you can be sure you're helping the treatment along after you leave the clinic.
View more clinic treatments through Jane App!