MĀ Wellness

Registered Massage Therapy
Downtown Victoria Yoga Studio & Wellness Clinic
Enjoy the Benefits of Registered Massage Therapy in Victoria
Welcome to our serene wellness clinic in Victoria, BC, where we specialize in providing exceptional Registered Massage Therapy services. Our dedicated team of skilled therapists is here to create a tailored experience that promotes relaxation, healing, and overall well-being. Whether you're recovering from an injury, managing chronic pain, or simply seeking a rejuvenating escape, our expert Registered Massage Therapists will leave you feeling restored and revitalized.
Step into our tranquil space and discover the transformative benefits of registered massage therapy. As a leading wellness clinic in Victoria, BC, we understand the importance of addressing your unique needs. Our experienced therapists utilize a variety of techniques to alleviate tension, reduce stress, and promote a sense of profound relaxation.
Registered Massage Therapy is an essential component of a comprehensive self-care routine that prioritizes physical, mental, and emotional well-being. Incorporating regular massage sessions into your self-care regimen can have numerous benefits and contribute to overall health and quality of life.
Read on to discover all the benefits of RMT:
Registered Massage Therapy to Support an Active Lifetyle
People in Victoria, BC, are often engaged in an active lifestyle. Our residents are frequently seen cycling through the breathtaking mountain trails, running along the captivating ocean shores, scaling rock faces with exhilaration, and finding solace in the practice of yoga. Surrounded by the natural beauty of our Pacific island home, Victoria provides an ideal setting for individuals who value movement, adventure, and a connection with nature.
In this active community, Registered Massage Therapy plays a crucial role in supporting individuals' active lifestyles. As people push their limits and engage in physical pursuits, their bodies undergo tremendous strain and stress. This is where the therapeutic benefits of massage therapy come into play. Registered Massage Therapists in Victoria are well-versed in assessing and addressing the specific needs of active individuals, whether they are athletes, fitness enthusiasts, or simply individuals who enjoy an active way of life.
Regular sessions of Registered Massage Therapy at MA Wellness offer numerous advantages for those leading active lifestyles. Massage therapy helps to alleviate muscle tension, reduce soreness, and enhance muscle recovery after intense physical activity. It promotes improved circulation, which aids in delivering oxygen and essential nutrients to muscles, facilitating their repair and rejuvenation. Moreover, massage therapy assists in the removal of metabolic waste products, reducing inflammation and promoting a quicker recovery.
Beyond the physical benefits, Registered Massage Therapy also provides a valuable opportunity for relaxation and mental rejuvenation. Active individuals often experience high levels of stress and mental fatigue from juggling various commitments and pushing themselves physically. Massage therapy offers a calming and tranquil environment, allowing individuals to unwind, release tension, and restore balance to their bodies and minds. The therapeutic touch of a skilled massage therapist can promote a deep sense of relaxation and provide a much-needed respite from the demands of an active lifestyle.
In Victoria, BC, the combination of an active community and the availability of Registered Massage Therapy at MA Wellness creates a perfect symbiotic relationship. Individuals can fully embrace their active pursuits while relying on the therapeutic benefits of massage therapy to support their physical well-being. By incorporating regular massage sessions into their routines, active residents of Victoria can optimize their performance, prevent injuries, and ensure efficient recovery, allowing them to continue enjoying the many outdoor activities that this beautiful city has to offer.
Registered Massage Therapy for Existing Injuries
At MA Wellness, our dedicated team of Registered Massage Therapists understands the importance of addressing existing injuries with care and expertise. Located in Victoria, BC, our wellness clinic is committed to providing comprehensive and personalized treatments that target and alleviate the impact of injuries on your body.
At MA Wellness, our Registered Massage Therapists utilize their extensive knowledge and skill to develop tailored treatment plans specific to your injury. With a focus on providing effective relief and promoting healing, our therapists combine various techniques to address the underlying causes of your injury. By targeting the affected muscles, tendons, and ligaments, our therapists work diligently to restore functionality, reduce pain, and enhance your overall well-being.
By choosing MA Wellness for your registered massage therapy needs, you can expect a compassionate and supportive environment where your healing journey is our top priority. Our therapists take the time to listen to your concerns, understand your specific injury, and develop a treatment plan tailored to your unique needs. With a focus on collaboration and communication, we ensure that you are an active participant in your recovery process.
Our skilled Registered Massage Therapists are committed to providing exceptional care and support, guiding you towards optimal healing and well-being. Schedule your appointment today and let MA Wellness be an integral part of your injury recovery journey in Victoria, BC.
Registered Massage Therapy for Stress Management
At MA Wellness, a leading wellness clinic in Victoria, BC, we understand the impact of stress on your overall well-being. Our registered massage therapy (RMT) services can help you effectively manage stress and achieve optimal health. In today's fast-paced world, stress has become a common challenge, but our RMT treatments provide a holistic approach to stress held within the body.
Our experienced RMT practitioners utilize a range of therapeutic techniques to target and release tension stored in your muscles, tendons, and ligaments. By expertly manipulating these soft tissues, we promote deep relaxation and restore your body's natural balance, helping you find relief from muscle tension, headaches, digestive issues, and sleep disturbances.
Beyond relaxation,  RMT treatments can also stimulate the production of endorphins, which are your body's natural "feel-good" hormones. This release of endorphins can reduce anxiety, improves mood, and fosters an overall sense of calm and well-being. At MA Wellness, we prioritize your comfort and work with you to customize your RMT session to address your unique needs and preferences.
Registered Massage Therapy can help you attune to a heightened body awareness helping you understand what a more regulated state can feel like in the body. By developing this awareness, you can effectively manage stress in your everyday life and cultivate a healthier mind-body connection.
Discover the transformative benefits of registered massage therapy at MA Wellness, our integrated wellness clinic in Victoria, BC. Let our expert RMT practitioners help you manage stress, promote relaxation, and improve your overall well-being.
Registered Massage Therapy (RMT) session
60 Minutes
$115
Registered Massage Therapy (RMT) session
90 Minutes
$170
VENN DE LA LUNE
With more than 10 years of experience as a massage therapist, Venn seeks to provide gentle yet effective treatment.
Show More
Some conditions Venn has experience in treating:
Neck and shoulder tension, low back pain, strains and sprains.
Venn seeks to provide effective care through a through assessment, effective massage and comprehensive home care.
FOSTER MCGEE
Registered Massage Therapist (RMT)
Foster graduated from the West Coast College of Massage Therapy in 2021.
Show More
His treatments focus on manipulating tissues in the body to promote a natural healing process, alignment, and wellness. He is a firm believer that everybody is unique.
Foster has an exceptional passion for movement that was first propelled by his own healing journey. Today, he is an avid cyclist, climber, dancer and yogi who aims to help all people experience the joy of unencumbered movement. This passion, for finding comfort in one's own body is what drives his desire to help people in his vocation as a massage therapist. He blends relaxing and therapeutic modalities to help patients re-write their own body patterns and achieve a greater state of well-being.
Foster is fascinated by the interconnectedness of body systems and often works with fascial networks of the body. He takes a patient-focused approach which focuses on what people need to best live their life as they see it.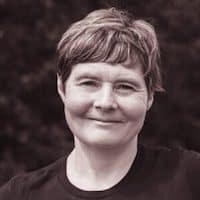 CHARLENE WALDNER
Charlene Waldner graduated from the 3000-hour program at the West Coast College of Massage Therapy in Victoria in 2012.
Show More
Charlene has worked in a variety of spa and clinic environments, as well as volunteering in community sporting events. She enjoys working with clients of all ages, athletes and office workers.
As a lifelong athlete and fitness advocate, Charlene is passionate about educating clients on ways to stay injury free, recover from sport-related injuries and maintain a healthy body.
Charlene's treatment style includes myofascial techniques, trigger points, deep tissue, and relaxation massage. Charlene's hobbies include ultra trail running, hiking, cycling and yoga.
For more information about Charlene, please check out her website: Charlenewaldner.com.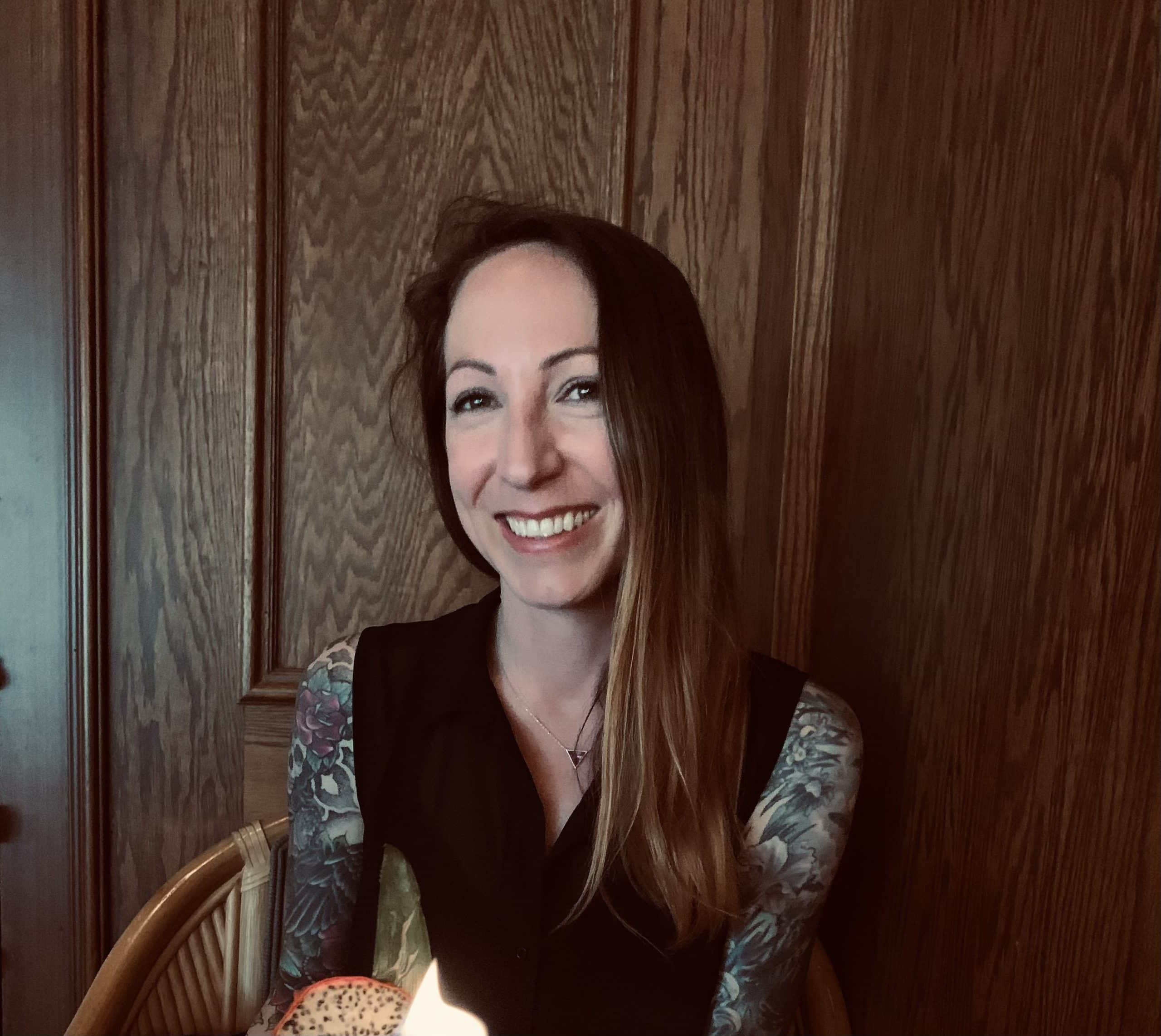 DANIELLE MORRISON
Danielle graduated from the West Coast College of Massage Therapy in 2017, and hasn't looked back.
Show More
A lifelong passion for movement, wellness and exercise has led her to discover the benefits of massage therapy.
While she enjoys treating a variety of issues, she developed an interest in working with pregnant folks after having her own baby, and in more recent years has worked a lot with sports injuries and repetitive movement strains.
She brings an empathetic, client-centered approach to her practise, as everyone and every "body" has their own story; she wants people to feel comfortable and empowered during their treatment. Danielle believes massage is a powerful tool to facilitate healing with anything from physical discomforts to stress and anxiety. She aims to create a calm, relaxing environment while helping people reach their individual therapeutic goals.
Frequently Asked Questions
Will my insurance cover this treatment?
There are also many 3rd party insurance plans that provide excellent coverage for massage therapy by a Registered Massage Therapist (RMT). Please consult your extended health care booklet or contact your human resources coordinator to confirm coverage and any limits that might be applicable. Policies typically have a percentage of coverage or up to a dollar amount (e.g.. 80% coverage up to a total of $500 per calendar year).
What should I expect from my first massage therapy visit?
Your appointment will begin by filling out a confidential health history form to establish your current level of health and ensure there are no contraindications to massage therapy. This is followed by an interview and assessment by your massage therapist to understand your individual health needs. Following the assessment, the therapist will leave the room allowing you to disrobe and get into position on the massage table (covered by a sheet). The therapist will re-enter the room and perform the treatment.
Massage therapy has been recommended for, but not limited to, the following conditions:
• Sprains and Strains
• Carpal Tunnel Syndrome
• Tendonitis
• Whiplash
• TMJ Dysfunction
• Headaches
• Sciatica
• Pregnancy/Infant Massage
• Sports/Work Related Injuries
• Constipation
• Insomnia
• Disc Herniation
• Post Surgery Rehabilitation
• Maintenance and Preventive Care
What should I expect after a treatment?
Most people feel extremely relaxed and sometimes feel a little fatigued. Many experience freedom from aches and pains that have built up over weeks and months from tension or repetitive activity. After an initial period of feeling slowed down, clients often experience an increase in energy that can last for several days. Oftentimes depending on the severity of tension or soft tissue damage, your RMT may recommend a series of treatments or even recommend you see other health care professionals. Drink lots of water.
View more clinic treatments through Jane App!